Thermal Interface Materials for eMobility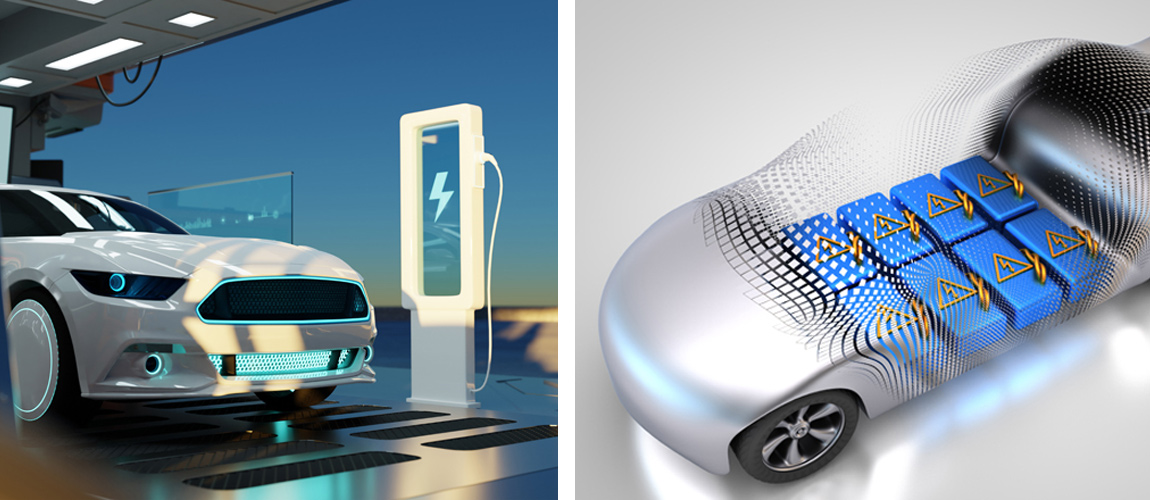 In the Electronics industry miniaturization and higher power levels are key trends, with electronic parts becoming more densely populated with heat generating components. Usage of higher power levels also increases the heat generation.
In the area of eMobility there's the trend to smaller, lighter batteries, higher power-density and faster charging times. Excessive heat is generated during charging and discharging of the battery, which needs to be managed. The power electronic components and chargers in the electric vehicle also rely on higher power-density levels which leads to increased heat generation.
ELANTAS has developed a range of thermally conductive resins, based on various chemistries. This newsletter describes a range of thermally conductive, electrically insulating Thermal Interface Materials (TIM) based on silicone chemistry. Those products are available either as easily flowing and self levelling potting and also as more viscous gap fillers.
The below products have in common the following properties:
2-component silicone resins, mixing ratio 1:1
Temperature range -50°C to +200°C
Excellent electrical insulation
Self-extinguishing properties (UL 94 V-0 certificate pending)
Product
Thermal Conductivity
W/m K
Hardness
Shore
Application
and Cure
Special Features
FS26 OP 0012
2.6
00 ~60

Gap Filler

Room temperature cure

Passed 2000 h 85% r.h. @85°C

high Elongation

CS 26 AV 0012
2.6
A ~60
Potting resin, self-leveling
Room temperature cure

Low CTE

Good adhesion with heat cure

CS15 AV 0032
1.5
A ~40

Potting resin, easily flowing and self-leveling

Room temperature cure

Excellent T-shock resistance -40°C / + 125°C

Excellent adhesion with heat cure
All above products are produced on industrial scale and can readily be samples. For any questions on those products or sample requests, please contact us directly at bectron.ELANTAS.europe@remove-this.altana.remove-this-also.com